Time to talk watches…the wood kind.  Last year I had the chance to review a wood watch from Jord on their Dover Series and I shared my thoughts on a separate blog HERE.  Fast forward to 2017 I was honored to review their latest series called the 'Conway'.  Here is my review of this series.

Since the last time I wrote about Jord's Dover series watch I've reviewed and learned a lot about watches.  I still have a lot more to learn so if you are a watch addict this review may not appease you.  So if that is you, I'd suggest you stop reading it here.  I will merely be focused on the ascetics and features of the Conway series.
To start here are the changes since Jord's last Dover series:
Added metal accents to compliment the wood options.
Introduced two new wood options including Kosso and Walnut
The new Conway series has 4 options (Photo Rights & Credits to Jord):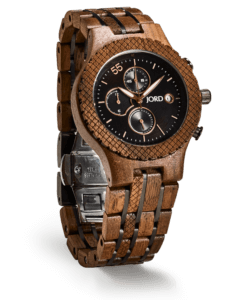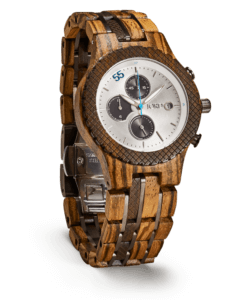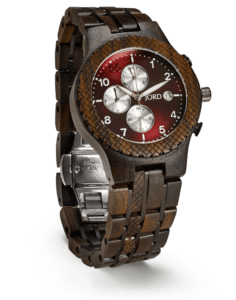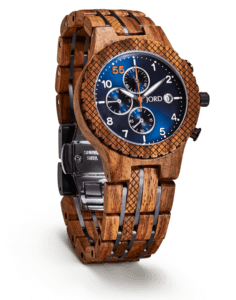 Left to Right: Walnut & Jet Black, Zebrawood & Dark Sandalwood, Dark Sandalwood & Burgundy, and Kosso & Midnight Blue
The watch I will be reviewing is the Dark Sandalwood & Burgundy.  For starters the difference between the two watches Dover series are 'automatic' and the Conway series are 'chronograph'.   For those of you who are not familiar with the difference an automatic watch is a mechanical watch in which the mainspring is wound automatically as a result of the natural motion of the wearer to provide energy to run the watch, making manual winding unnecessary.  A chronograph is a specific type of watch that is used as a stopwatch combined with a display watch.  They were introduced in the mid to late 1800s.
For those who follow any of my social media accounts you probably would figure out that I'm more of a chronograph fan.  Not because of the functionality but the look and feel of them.  So naturally you can imagine I was very excited to review the Conway series.  Here is the watch I received:
As you can see it's a beautiful watch.  However there is a problem with this watch though if you look carefully.  On the bottom middle of the watch is a crack.  This is not typical and will be repaired so I will not discount them in the review.  However this is something to be mindful of wood watches.  Make sure you understand that the durability is not the same as a metal watch.
Regardless of that crack the Conway series is an eye catcher and one that will be a staple in my collection (since it is a chrono).  While red is my favorite color I'm specifically drawn to the Kosso & Midnight Blue.  If you are on the hunt for a unique watch I'd personally recommend the Conway series over the Dover series.  The main reason is because of the look.
For those of you who'd like to see more information on the Conway Series from Jord check them out HERE.
For more photos of the Conway Series Watch and other content check out my Instagram account @runnineverlong